PROXIMANOVA-LIGHT.OTF PROXIMANOVA-LIGHTIT.OTF PROXIMANOVA-EXTRABLD.OTF PROXIMANOVA-BOLD.OTFPROXIMANOVA-BLACK.OTF
Get this font in here!
SecureLine VPN
This Article Applies to:
Essential/Premium/Ultimate Business Security
SecureLine VPN is a Virtual Private Network (VPN). A VPN functions as a private tunnel through the Internet which encrypts your data and secures your connection when using public Wi-Fi connections such as those in cafes or airports. SecureLine VPN has servers in several locations which means you can bypass geolocation restrictions as well as access your favorite content while traveling.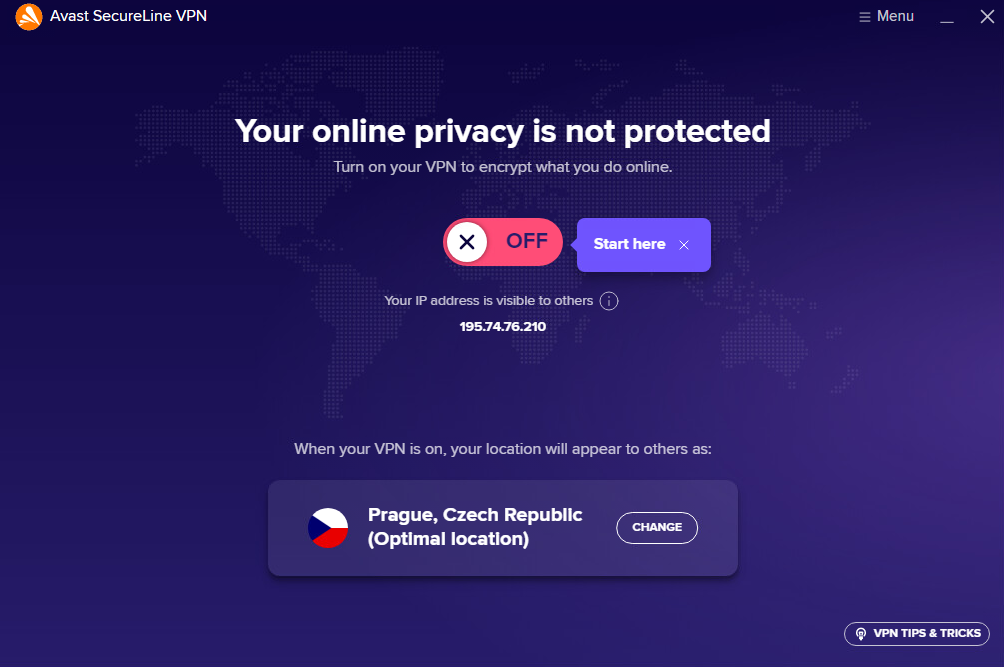 Choosing your Disguised Location
You can select from 57 different locations around the world for your disguised location. Avast will automatically select the best one based on your real location, but you can alter this selection.
When SecureLine VPN is turned on, click Change Location
Select a new location from the various regional options:

Africa
Asia Pacific
Europe
Middle East
North America
South America
P2P (allow for anonymous peer-to-peer file transfers)
Streaming (optimized for video streaming)

Click Change Location to confirm the new location