PROXIMANOVA-LIGHT.OTF PROXIMANOVA-LIGHTIT.OTF PROXIMANOVA-EXTRABLD.OTF PROXIMANOVA-BOLD.OTFPROXIMANOVA-BLACK.OTF
Get this font in here!
Adding Companies
The Hub allows partners to manage multiple customers (companies) within a single console. These customers will have access to a single-tenant version of the Hub, but no access to other companies.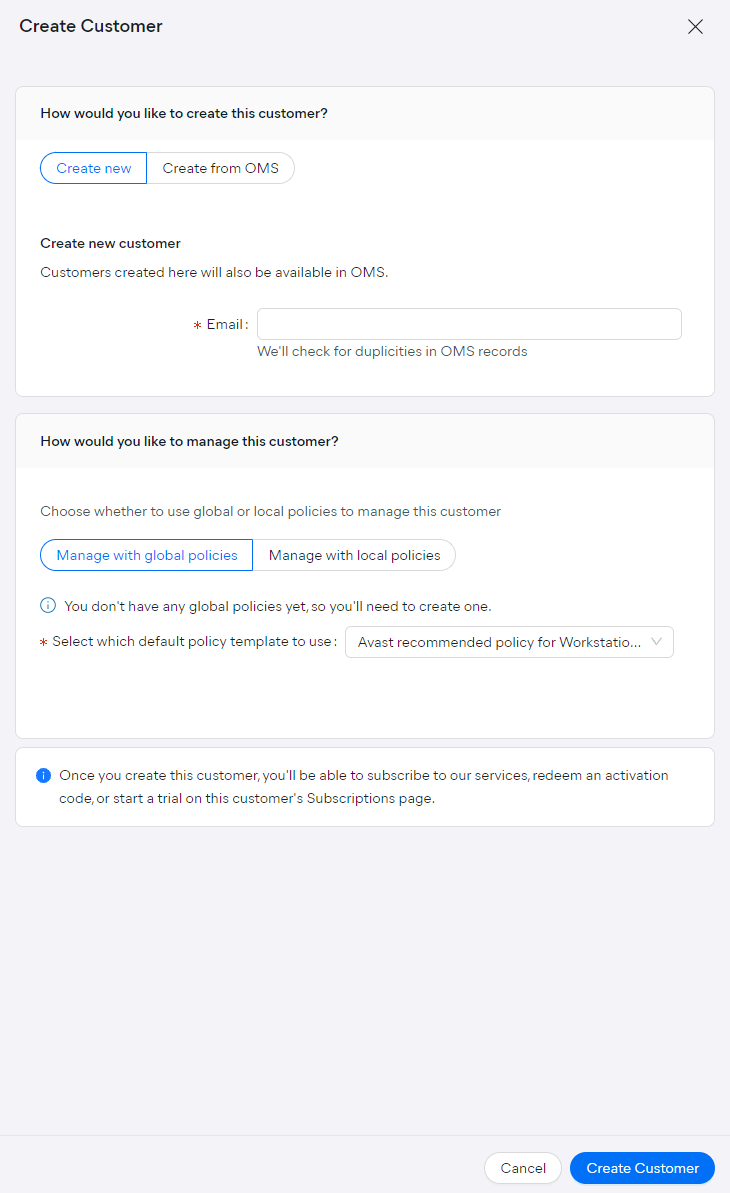 Creating Managed Customers
With no customer selected in the left-hand pane, click Dashboard
Click + Customer
Enter the Customer Name (the name of the company that will be managed)
Select the customer Region
Select the type of

Antivirus

subscription the customer will use
Select the type of Patch Management subscription (if any) the customer will use
Click Create Customer
The newly created customer will become an entry on the left-hand customer selection pane and on the Dashboard. Once the customer is created, you should ensure the administrator, if any, is invited to manage the company from the Cloud Console. For more information, see Adding and Editing Users.
Creating Unmanaged Customers
Partners can create company accounts for customers that will not be able to be managed from the partner's Hub and will have a their own single-tenant Hub. In the top-right of the Console click your name, then Your Profile. You will see the details for your account and the companies you can access and/or manage.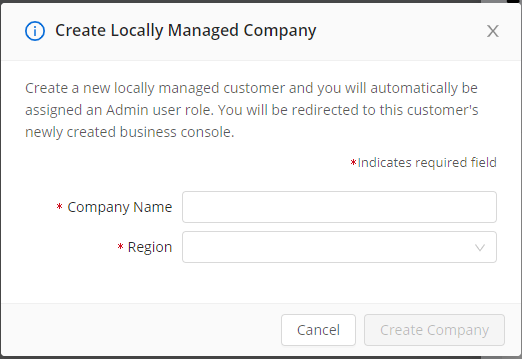 On the Your Profile screen, click + Create Company
Enter the Company Name
Select the company Region
Click Create Company
You will be assigned to this company as an Admin and will be able to use Account Switching to view the new company. For more information, see Managing Companies.