PROXIMANOVA-LIGHT.OTF PROXIMANOVA-LIGHTIT.OTF PROXIMANOVA-EXTRABLD.OTF PROXIMANOVA-BOLD.OTFPROXIMANOVA-BLACK.OTF
Get this font in here!
Firewall: Application Rules
This Article Applies to:
Essential/Premium/Ultimate Business Security

Small Office Protection
Application Rules are specifically meant to control the access for various applications that may run on your devices. You can configure these by navigating to Menu ▸ Settings ▸ Protection ▸ Firewall and then clicking View firewall rules.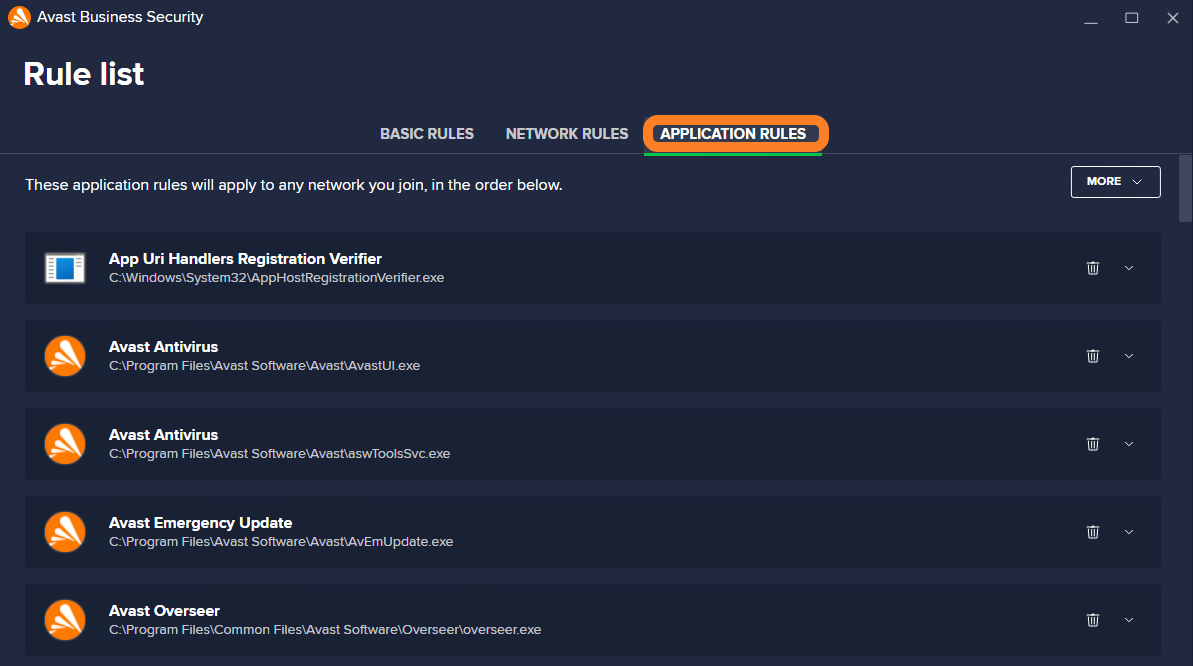 Adding Application Rules
Application rules will be added as new applications run on your device and Firewall Blocks or Allows their connections. You can edit these rules for your applications as necessary.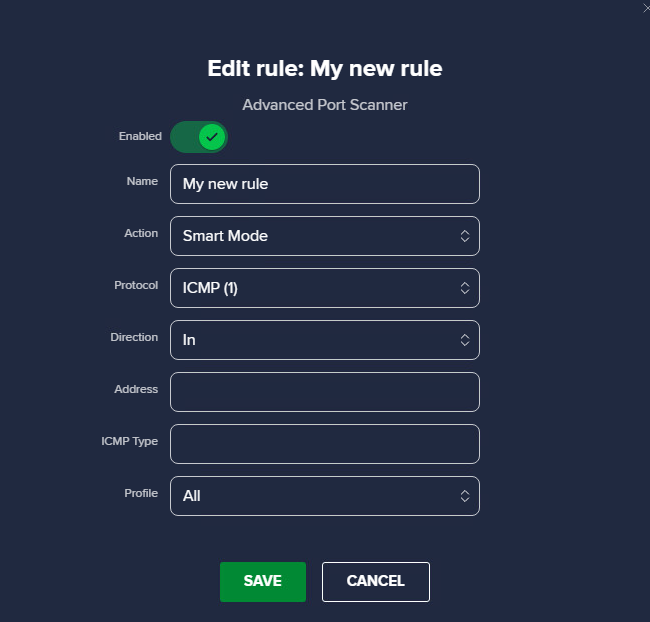 Open the

Essential/Premium/Ultimate Business Security

or

Small Office Protection

client UI
Navigate to Menu ▸ Settings ▸ Protection ▸ Firewall
Click Show firewall rules, then the Application Rules tab
Click the drop-down to the right of the application rule you need to alter
Do one of the following:

Click delete (trash bin) to delete one of the existing packet rules
Click edit (pencil) to edit one of the existing packet rules
Click Add new rule to add a new packet rule

For adding or editing a rule, make any required alterations to the Name, Action, Protocol, Direction, Address, Local Port, Remote Port, and/or Profile
Click Save
Custom Application Rules
Click the application rule you need to alter
Click Packet Rules
Make any required alterations to the Action, Protocol, Direction, Address, Local Port, and/or Remote Port for each rule
Click Ok
Other Articles In This Section:
Related Articles: