PROXIMANOVA-REGULAR.OTFPROXIMANOVA-REGULARIT.OTFPROXIMANOVA-BOLD.OTFPROXIMANOVA-EXTRABLD.OTF
Logging Blocked Packets to Create Exclusions
This Article Applies to:
Business Hub

Avast Business On-Premise Console
If you are having difficulties with your Avast Business Firewall, you can get a better sense of what the Firewall is blocking down to the packet level, to help create packet rules/exceptions. This can only be done from the end device. However, if you are managing your devices with the Cloud or On-Premise Console, packet rules or exceptions will need to be added to the policies. For more information see Firewall: Advanced Packet Rules.

Open the

Avast Business Antivirus

client
Click Menu in the top-right corner
Click Search in the top-right corner
Type geek:area and hit ENTER
Scroll to the Firewall section
Check Log all blocked packets, then click Go Back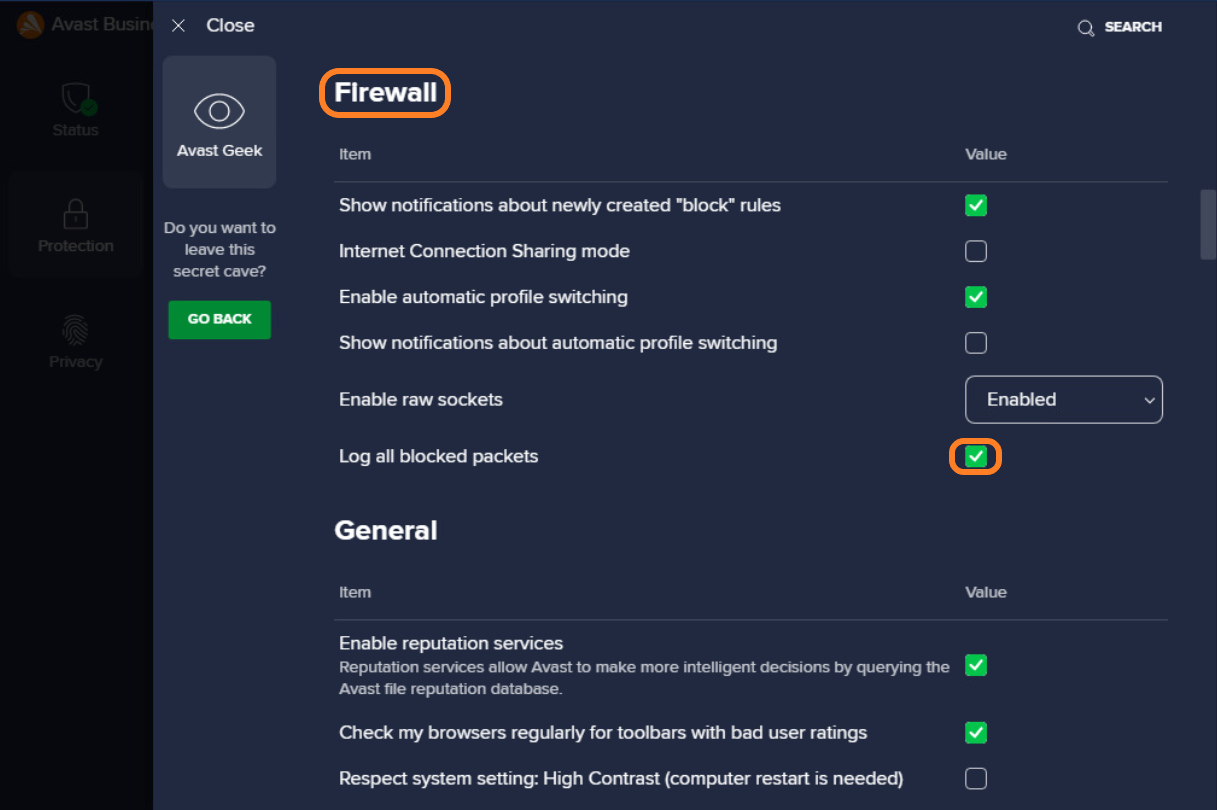 Induce the issue on the device, then check the firewall logs. These logs can be located in the UI by clicking the Hacker Attacks button – click Firewall options, then Logs in the pop-up menu. You can then create rules for any erroneously blocked packets.