PROXIMANOVA-LIGHT.OTF PROXIMANOVA-LIGHTIT.OTF PROXIMANOVA-EXTRABLD.OTF PROXIMANOVA-BOLD.OTFPROXIMANOVA-BLACK.OTF
Get this font in here!
Configuring Your SMTP Server
This Article Applies to:
Avast Business On-Premise Console
You can configure an SMTP server, which is used to send a wide variety of notifications, including when alerts are triggered, such as infected devices or out of date virus definitions. Using an SMTP server is optional, but Avast highly recommends doing so.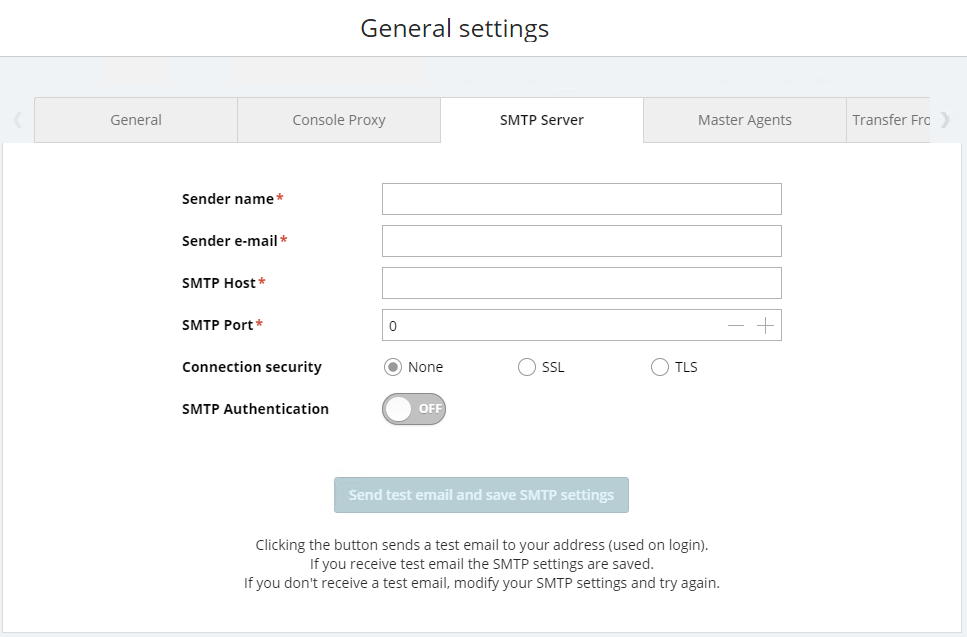 On the General Settings page click the SMTP Server tab
Enter the following information:

Sender name
Sender email
SMTP Host
SMTP Port

Select the check box beside the type of security your email uses:
If required, slide the SMTP Authentication slider to On, then type your email username and password

If your SMTP server requires logging into an account with multi-factor authentication you may need to generate an "App Password" to enable authentication. 

Click Send test email and save SMTP settings