PROXIMANOVA-REGULAR.OTFPROXIMANOVA-REGULARIT.OTFPROXIMANOVA-BOLD.OTFPROXIMANOVA-EXTRABLD.OTF
Running a Boot-time Scan in Safe Mode
This Article Applies to:
Avast Business Antivirus

Small Office Protection
In the event malware prevents Avast Business Antivirus or Small Office Protection from running a Boot-time Scan, you can run Windows in Safe Mode and use the Boot-time scan scheduler.
Reboot your computer and start Windows in Safe Mode with Command Prompt according to the instructions on the relevant Windows or third party support pages:
In the Command Prompt window, type the CD command and the location of your

Avast

installation file (C:\Program Files\

Avast

Software\

Avast

by default), then press Enter
Type the sched /A:* or sched.exe /A:* command, then press Enter to schedule a default Boot-time Scan of all local drives on your system
When the Command Prompt dialog indicates that the Boot-time Scan is scheduled, type shutdown /r, then press Enter to re-boot your computer to run the scan
After your computer restarts, a Boot-time Scan progress screen appears as Windows begins loading. For any detected threat select which action to take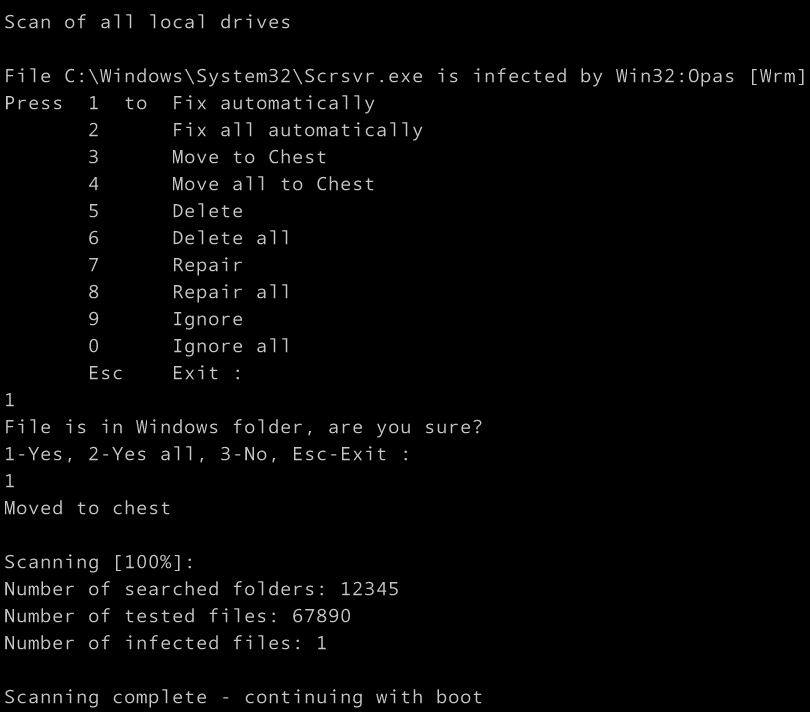 The scan usually takes several minutes but the duration varies depending on the speed of your system and the number of files to be scanned. When the scan is completed or skipped, Windows continues booting up.