PROXIMANOVA-LIGHT.OTF PROXIMANOVA-LIGHTIT.OTF PROXIMANOVA-EXTRABLD.OTF PROXIMANOVA-BOLD.OTFPROXIMANOVA-BLACK.OTF
Get this font in here!
Managing Companies
Hub
If your Global Admin account is tied to multiple customers for management, you will be able to switch between them from the Hub. To view the companies you have access to, click your name in the top-right corner of the Console and select Your Profile.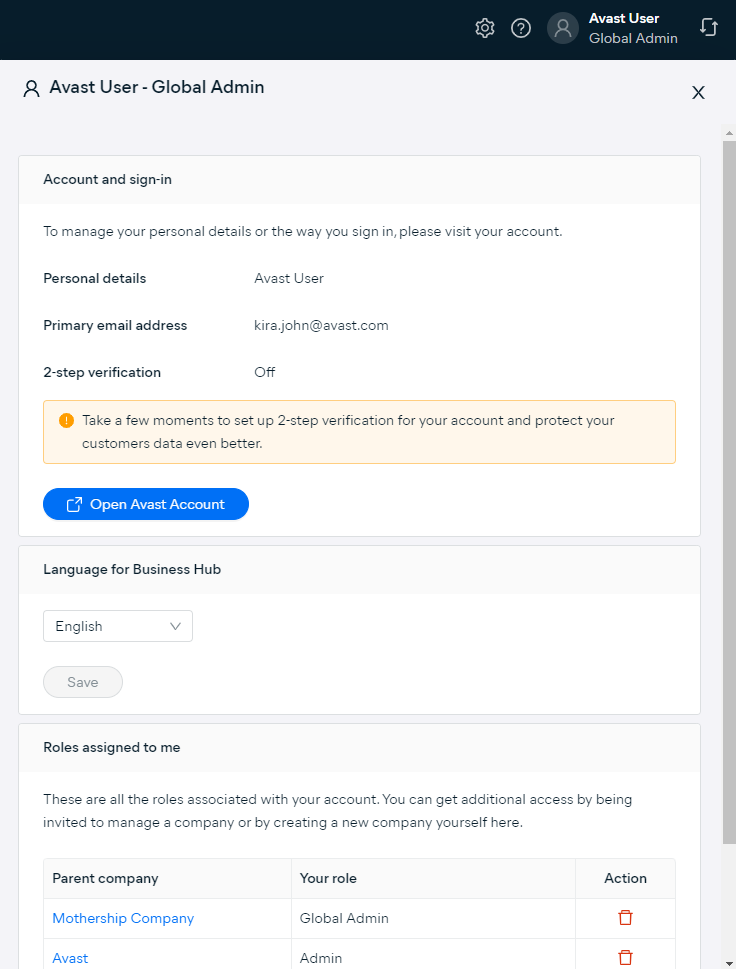 Switching Between Customers/Companies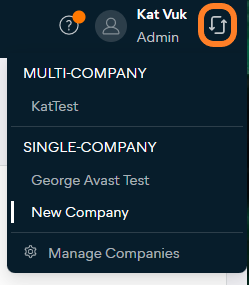 Click the Account Switching icon in the top right corner of the browser window
Select the company you would like to switch to

If you select a Standalone company, you will be brought to the single-tenant version of their

Hub
Other Articles In This Section:
Related Articles: