PROXIMANOVA-LIGHT.OTF PROXIMANOVA-LIGHTIT.OTF PROXIMANOVA-EXTRABLD.OTF PROXIMANOVA-BOLD.OTFPROXIMANOVA-BLACK.OTF
Get this font in here!
Updating
Antivirus
This Article Applies to:
Essential/Premium/Ultimate Business Security

Small Office Protection
You can manually update the virus definitions and Essential/Premium/Ultimate Business Security or Small Office Protection program version on your device(s) when new updates are available. You can also set your device(s) to update automatically. For more information, see Configuring Virus Definitions and Antivirus Updates.
Configuring Manual Updates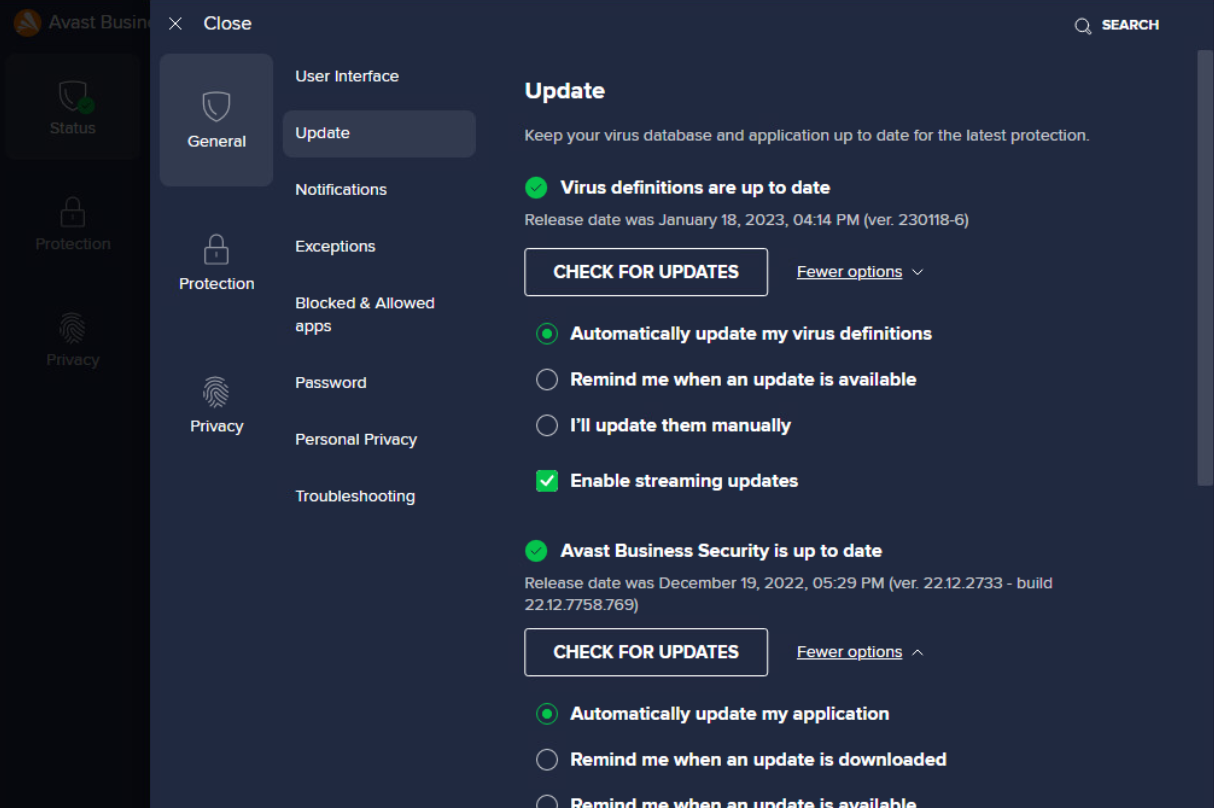 Click Menu in the top-right of the UI
Click Settings
On the General section, navigate to the Update tab
Beside the two Check for Updates buttons, click More options, then do one of the following:

To have

Avast

check for updates but require your confirmation before they are installed, select Ask when an update is available or Ask when update is downloaded
To have

Avast

only check for updates when you manually click the Check for Updates buttons on this page, select Manual update
Manually Updating
Antivirus
When a new update is available for your Antivirus program, you will see an exclamation mark on the Status page of the UI, and it will state that an update is available.
Click Update Now
You will be brought to Menu ▸ Settings ▸ General ▸ Update

Essential/Premium/Ultimate Business Security

or

Small Office Protection

should then download and install the update without further prompting
When prompted, you can instantly restart the device to apply the update or postpone the restart